Camping at Lake Shumarinai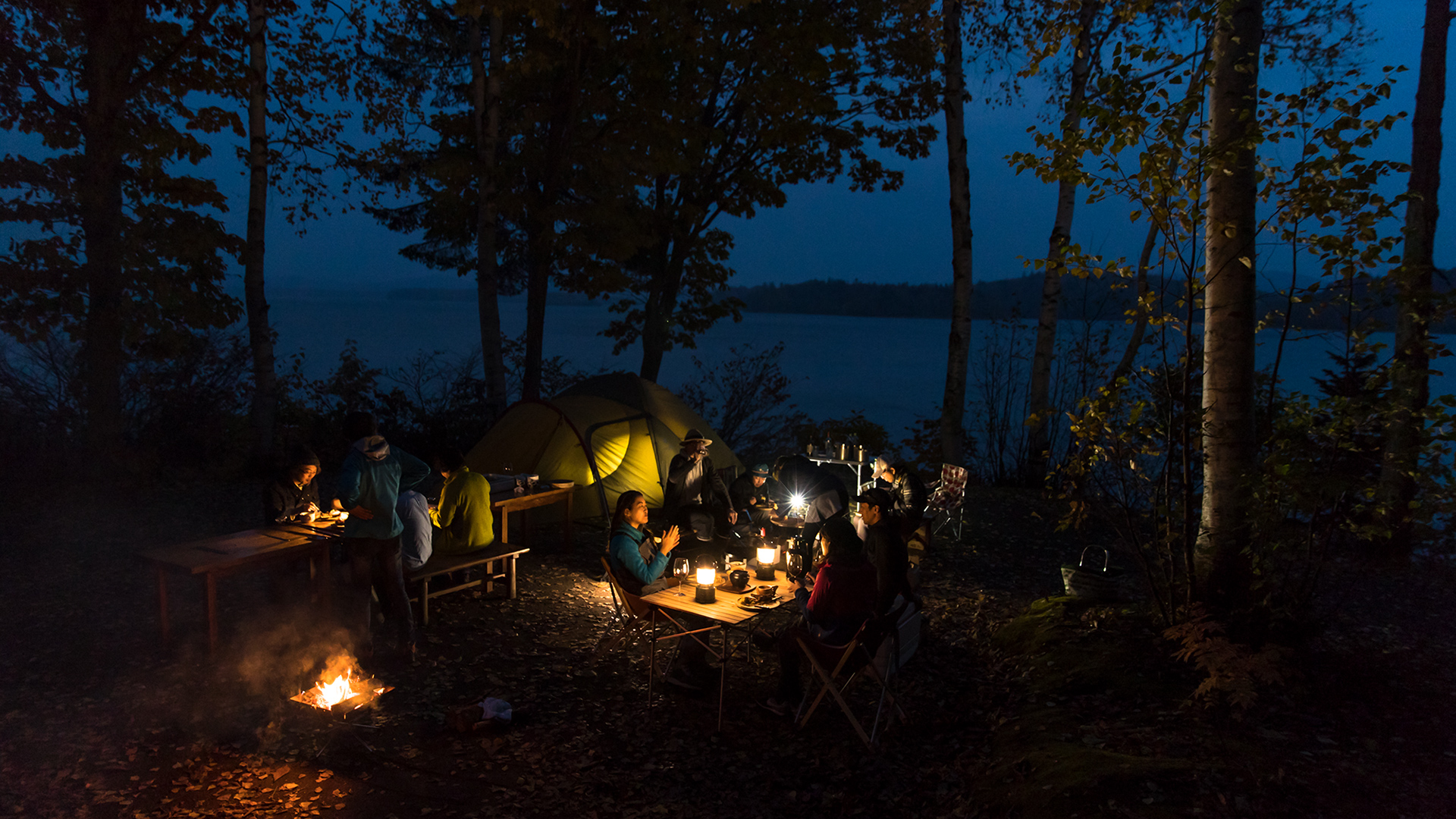 .01
Camping
About camping at Lake Shumarinai
Beautiful quiet campgrounds to enjoy nature
The quiet and beautiful forest around our campgrounds mirrors onto the lake and looks as if it is floating on water.  There are 3 different campsites, in the fields, in the forest and by the lake.  It is possible to drive up to a parking area close by and set up your tents in your desired spot.  The campground is equipped with laundry machines, showers and other facilities. Our visitors can enjoy canoeing, and campfires and other outdoor activities to its fullest.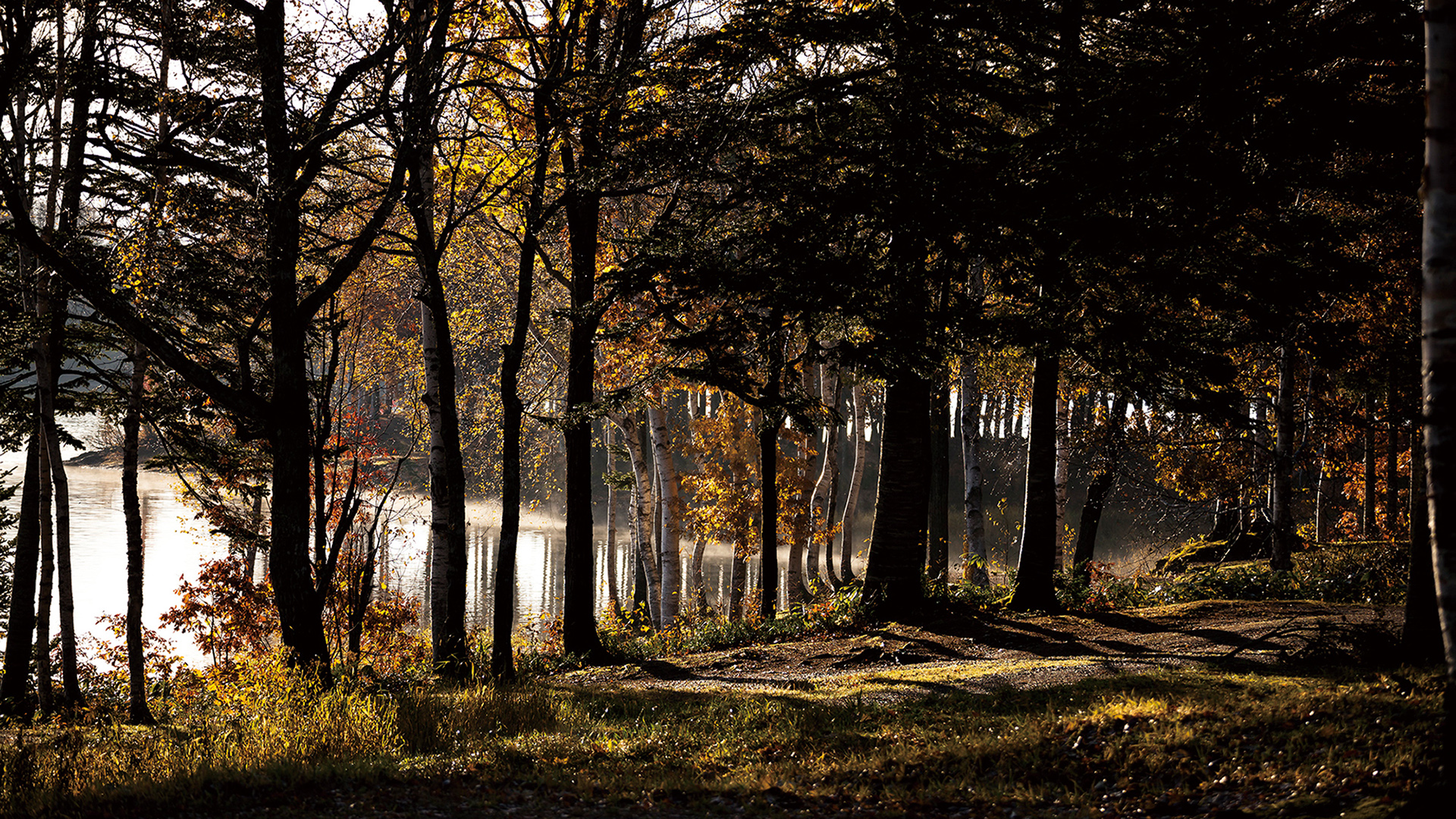 .02
There are many outdoor activities
At Lake Shumarinai, our visitors can enjoy fishing and bird watching in the spring, canoeing in the summer and fall.  There are many outdoor activities for you to enjoy in our natural surroundings.  On a clear night, it is possible to see an unbelievable amount of shining stars in the night sky.  During the dry season, when the water is low, the tree stumps which are usually deep under the water, can be seen close to the surface.  It is a rare sight that one can enjoy only at Lake Shumarinai.
<Rules and Regulations about Lake Shumarinai Campgrounds>
Please take your garbage with you when leaving the campgrounds.
Please be aware of other campers and be quiet at nighttime.
No fires are allowed on the campgrounds.  Campfires are allowed only in the specified areas.
Swimming in not allowed in the lake.
Please do not pick the mountains herbs around the campgrounds.
A fishing license must be purchased for fishing at Lake Shumarinai.
Campgrounds are open from the beginning for May to end of October. 
The dates will depend on the weather.  Please contact us beforehand.