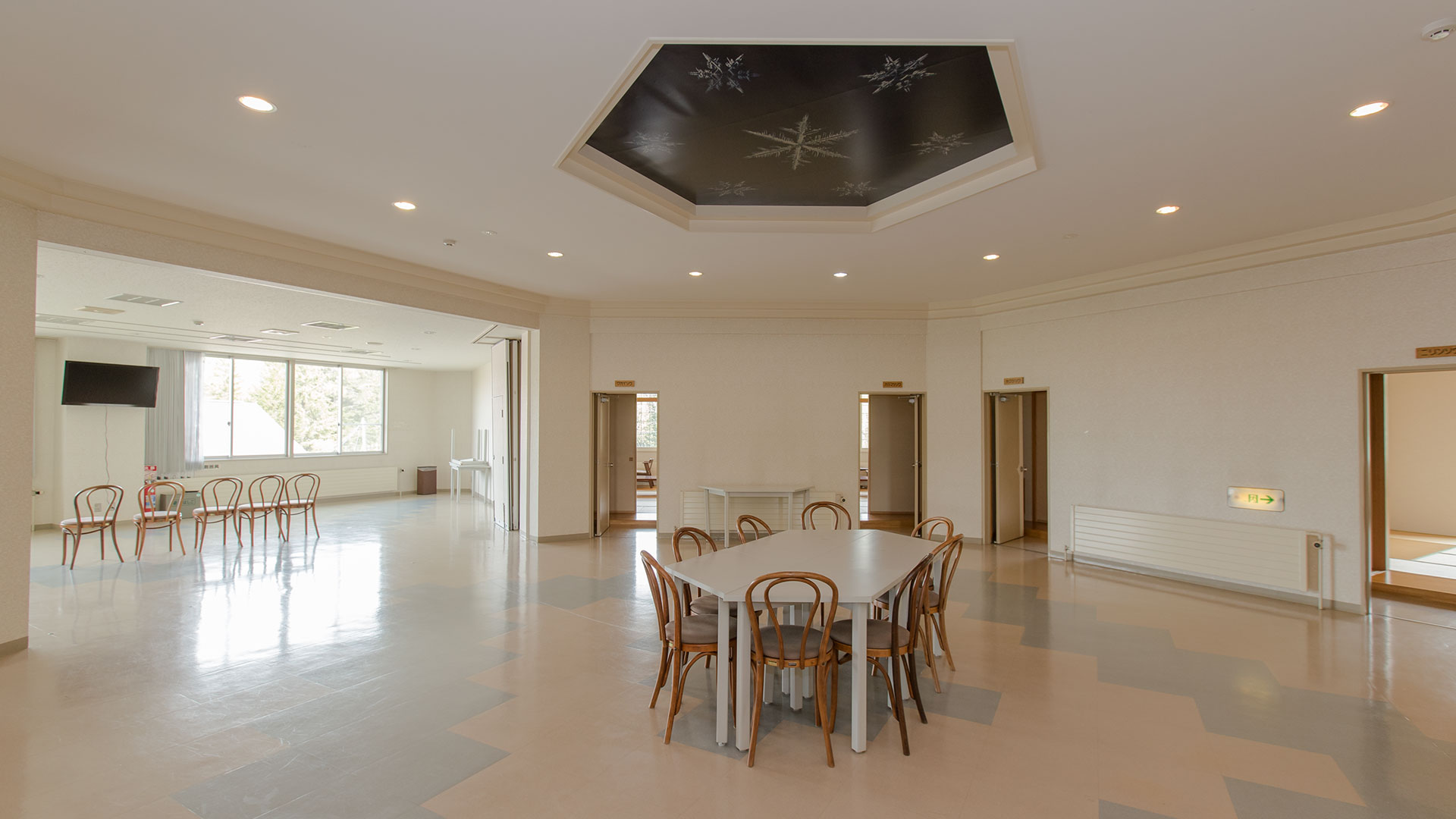 .01
About Madoka
Enjoy a wide range of events from outdoor activities to cooking
Shumarinai Elementary School was built in 1957, then later reformed in August 1989 as a facility for children and youths at Lake Shumarinai. Asides from outdoor activities, our visitors can experience making soba noodles from ingredients produced in local areas. All groups of over 10 people or more are welcome to stay. Events for children, club activities, class reunions and private gatherings are also possible. If the event is related to education or training, less than 10 people per group is possible to stay. Please feel free to call us and discuss your plans with us.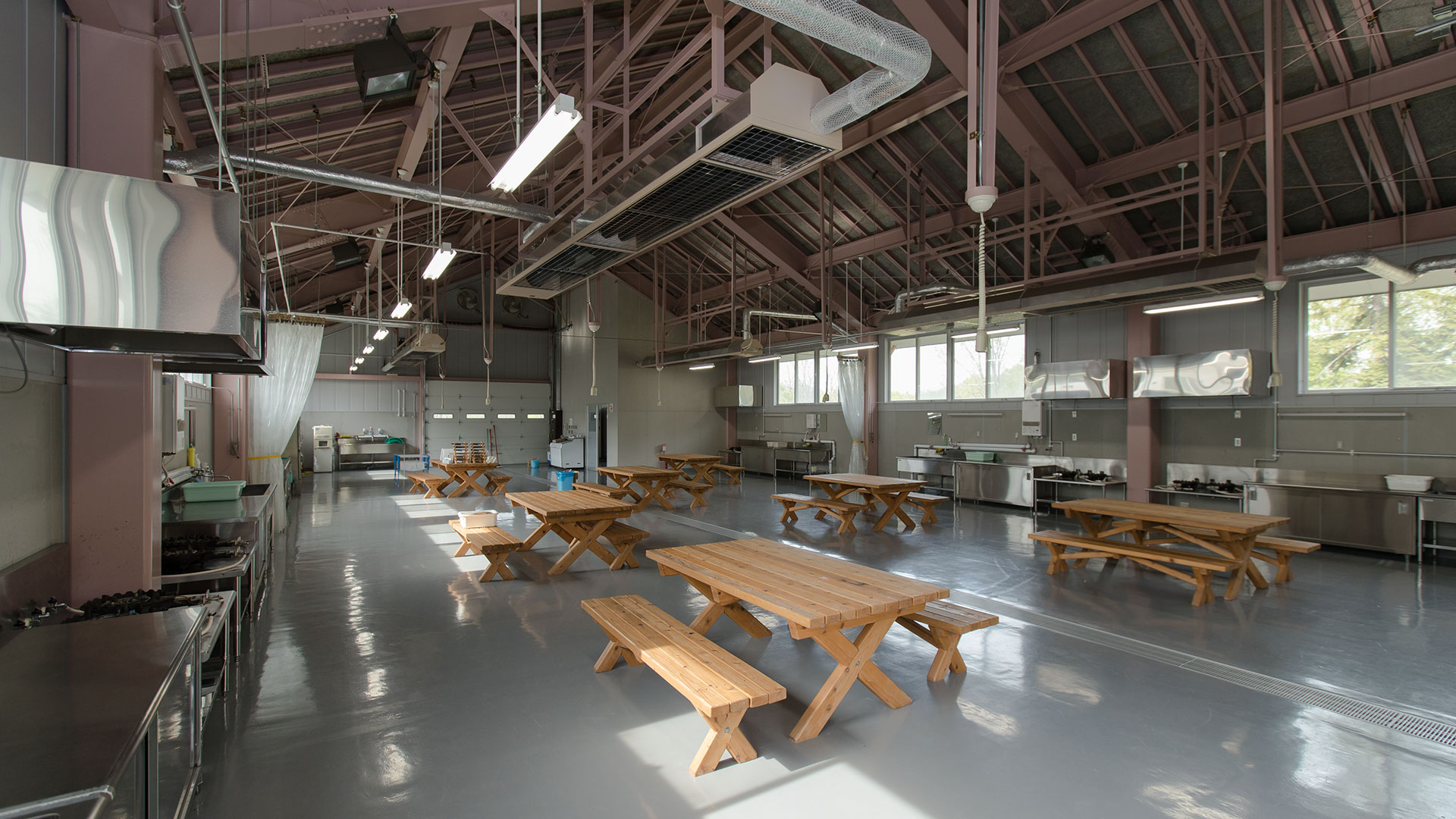 .02
Accommodation available for up to136 visitors
Madoka is separated in to 2 buildings, the circular shaped main building and the new hexagon shaped building. The dining hall, public bath, cooking and woodworking rooms are all on the first floor. The bedrooms are on the second floor with an adjoining hall connecting the two buildings. The gymnasium is located on the third floor of the main building. With the 2 buildings together, accommodation is available for up to 135 visitors.