Hello everyone!
Due to the bad weather, there were not many campers here last week-end.  Unfortunately, the weather forecast for this weekend is not so good either, but the quiet mood could also be a bit relaxing.  We are hoping more campers will come and visit us soon!
We will be clearing the campgrounds during these days: June 5~9, June 26~30, July 10~14, July 31~August 4, August 28~September 1
Because of  the noise, we will only be using the machinery for 3 hours in the mornings.  Please be aware that times and dates may change due to the weather.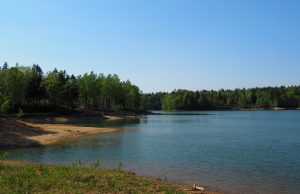 A beautiful day.
Posts Categories
カテゴリー別の記事一覧