A beautiful sunset after 6 pm yesterday.  I went fishing for a while before going to pick up our guests.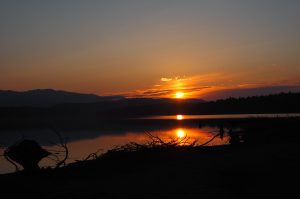 Things were looking good, as the Sakhalin taimen was chasing the bait to the surface.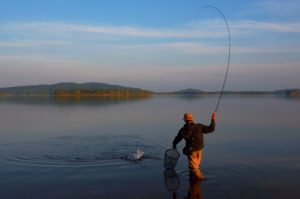 This is Yoshiyama, who had come to Lake Shumarinai again to present his research from last year.
He had caught a flawless Sakhalin taimen during his stay.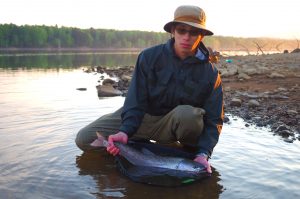 At Maehama, the Sakhalin taimen are migrating closer to the shores.
Sometimes 5~6 at a time!
In other fishing areas around the lake,  more than 70~80 cm taimen have been hooked in the past few days.
We are looking forward to seeing you soon!
Posts Categories
カテゴリー別の記事一覧