Co-op Sapporo Garden Party
2017.9.12
On Sunday, September 10th, a special garden party was held by Co-op Sapporo at our campsite ٩(^‿^)۶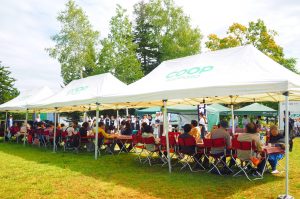 Although it rained occasionally, there were some warm and sunny periods!
↓An owner/chef from Sapporo produced the event and the students from Horokanai High School came to help out.
↓A student making soba noodles.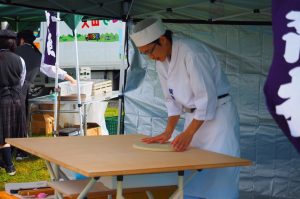 ↓Dishes were made by Horokanai food products and Japanese smelt from Lake Shumarinai.  The vegetables that were used were made from by the high school students themselves.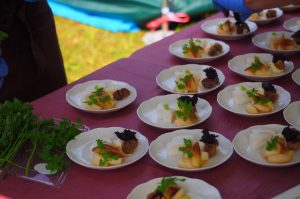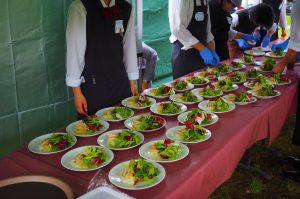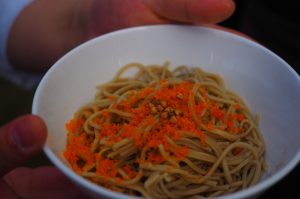 There were many guests who had come to Shumarinai for the first time or had not been here in quite a while.
The party was a great success!  We hope to plans more events like these to have more repeaters come to Lake Shumarinai    (*^^*)
Posts Categories
カテゴリー別の記事一覧