Boat Rides & Campgrounds Open for the Fall
2017.9.22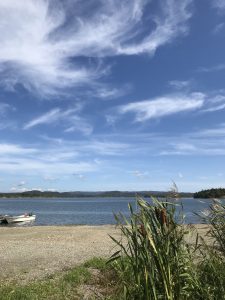 The storm has passed and our campgrounds have been cleaned up for the autumn season again.
Fall fishing has also began and our anglers have already had some success at our lake.
We will be starting our boat rides again starting this Saturday, September 23rd.
The first rides will be from 5 am only when there are reservations.
Please call ☎︎0165-38-2470 or 📱 090-8904-2705(Nakano) for reservations 🚤
Posts Categories
カテゴリー別の記事一覧