It has cooled down and is starting to feel like summer is coming to an end.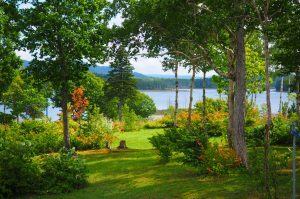 Yesterday, the rain let up and a camper came asking if he would be able to see the stars at night.  When I talked to him the next morning, he said that around 11pm, the sky cleared and it had become a beautiful starry night🌟
We have been selling a lot of firewood since many of our campers have been enjoying campfires at night.  At Lake Shumarinai Campgrounds, campfires on direct ground is restricted.  Please prepared a rack or use the plates in Site 2 and Site 3 to put under the fire.
Please have a warm and safe night(*^^*)
Posts Categories
カテゴリー別の記事一覧