Crispy Wakasagi at Buckwheat Festival this weekend!
2017.8.31
This week, The Buckwheat Festival will be held again in Horokanai from September 2nd & 3rd.
↓Please check out the Horokanai website for more information↓
http://www.horokanai-kankou.com/event.php?id=1297675509343583
After the Bon Holiday, we have started catching Japanese smelts to produce our very own, Crispy Wakasagi 🐟
↓Our staff fixing the nets.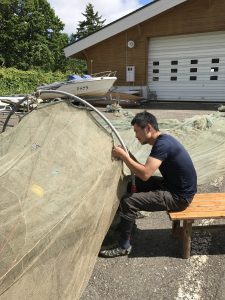 ↓Somedays we catch more than others…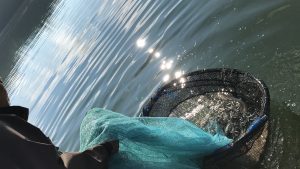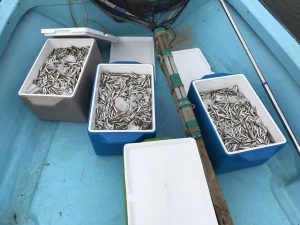 ↓Baked and smoked on the same day.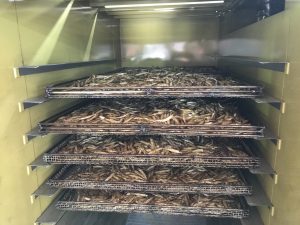 ↓Then flavored with soy sauce or ginger.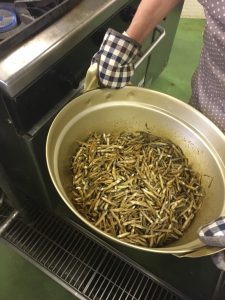 ↓The smelts beautifully packaged.  Please try both flavors!
They are 1000 yen / box of 70 grams.
They are also sold in packs of 60 grams for 850 yen without the special packaging to try at home.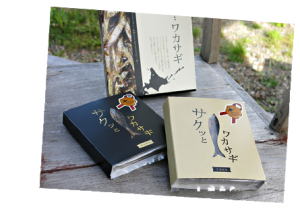 Crispy Wasakagi goes great with beer〜❣️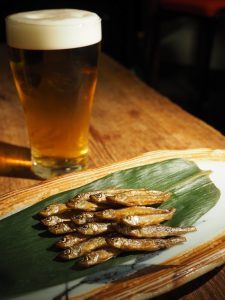 This weekend, Crispy Wakasagi will be sold at the Buckwheat Festival.  Please give them a try if you have not done so yet(*^^*)
Due to the festival,  Lake House restaurant will be close both days.
We are sorry for the inconvenience(_ _)m
Posts Categories
カテゴリー別の記事一覧